DuraOcean chair awarded again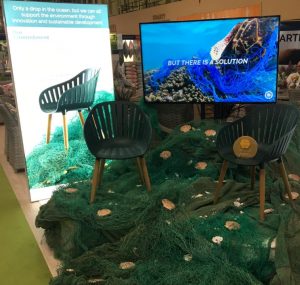 Plastix is proud to support ScanCom in their sustainable journey, which has sent ripples of excitement through an ocean of innovative designers, intent on combatting plastic pollution.
The DuraOcean chair is standing in the spotlight.
It has not only won both the Best New Product award at SOLEX, and the Gardiente Bronze Outdoor Living Award 2019, it has also been chosen to be featured as a case study in the Sedex Sustainable Development Goals report.
We, at Plastix, believe in the Partnership for the Goals, as they will provide the world with the blueprint to ensure The Future We Want, and our collaboration with ScanCom is proof of this.
Thank you to the ScanCom team, for showing others how it's done!