EU announces plastic strategy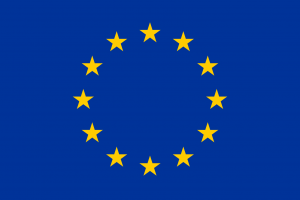 On January 16, EU announced the long awaited European plastic strategy, with ambitions plans to protect the environment against plastic pollution – and put focus on growth and innovation and turn around the challenges to a positive agenda for the future Europe.
See more here:
……………..
DK:EU offentliggjorde i går, 16. Januar 2018, vedtagelsen af den længe ventet første europæiske plast-strategi med ambitiøse planer om at "beskytte miljøet mod plastforurening og samtidig sætte gang i vækst og innovation, og således vende udfordringer til en positiv dagsorden for fremtidens Europa."
Plastix er en vigtig brik i opfyldelsen af målene i EU's plast-strategi, som bl.a. handler om at:
"Gøre genanvendelse til en god forretning for virksomhederne"
"Nedbringe mængden af plastaffald"
"Forhindre, at affald udtømmes i havet"
"Fremme investering og innovation"
"Anspore til en omstilling i hele verden"
Fra fabrikken er i Lemvig bemærker Adm. direktør Hans Axel Kristensen: "Det er glædeligt omsider at få en klar melding fra EU om at plast-recycling er en prioritet, så vi understøtter at "License to operate" for plastproducenterne, er at kunne anvise en recycling-løsning. Og her Plastix er klar! Men, der er ingen tvivl om at strategien er værdiløs, medmindre der sættes hårdt ind med krav til plastproducenterne, og her taler vi om afgifter. Frivillighed løser ikke problemet", fastslår Hans Axel Kristensen.
Kom i arbejdstøjet
Til politikkerne lyder opfordringen fra Adm. direktør Hans Axel Kristensen: "Kom i arbejdstøjet, så vi kan få gennemført de påkrævede lovgivningsmæssige tiltag der bl.a. skal transformere design, produktion, anvendelse og recycling. Der skal vedtages lovgivningsmæssige tiltag som stiller krav til brug af genbrugsplast i så mange produkter som muligt, en finansieret model for indsamlings- og retursystemer, herunder sortering og homogenisering, d.v.s. sortering i ensartet plasttyper, og krav til produktdesign og dermed udvidet producentansvar. Opgaven går nu på at få strategien omsat til konkrete tiltag, der så skal implementeres så hurtigt som muligt!", lyder det fra Hans Axel Kristensen.
For yderligere info læs mere her: