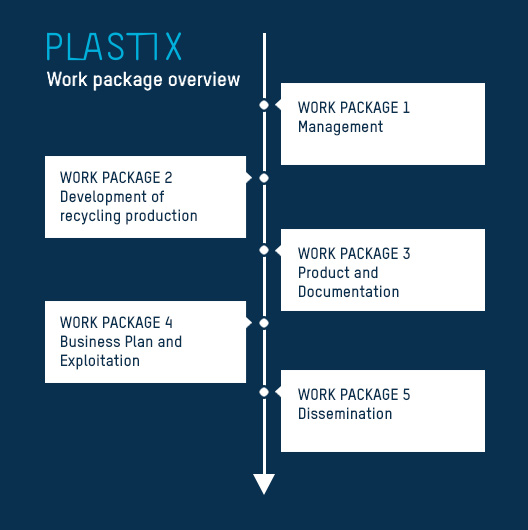 Our 5 work packages (WP1 – 5) represent our detailed work plan, of which 3 are mandatory WPs; one on Management, one on Business plan and Exploitation and one on Dissemination Activities.
Besides the technical work description, the work package define how the WP leadership, tasks and responsibilities are distributed amongst the participants in coherence with their competence.
Each WP furthermore define major costs for subcontracting, equipment and other specific costs and is broken down to specific, detailed and tangible deliverables.